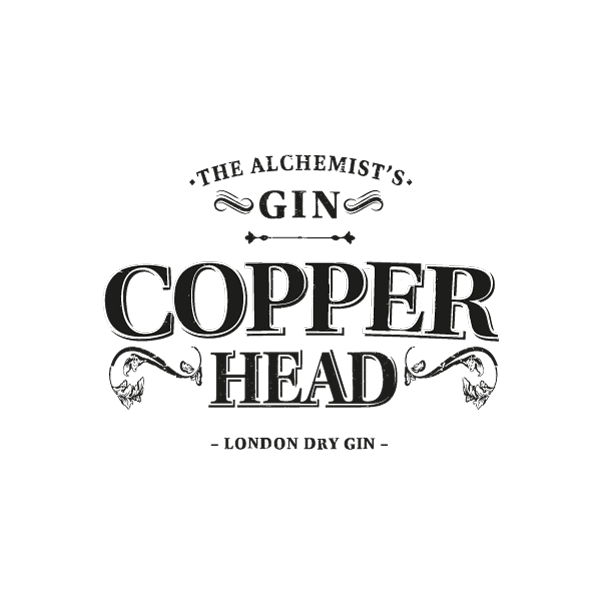 Copperhead
The alchemist's gin
Copperhead CLASSIC
Copperhead is a gentle and versatile gin with the heart fragrance of citrus, based on five perfectly balanced botanicals: angelica, juniper berries, cardamom, orange peel and coriander seed. Add a few drops of Copperhead blends to your gin to give it a personal taste and function: to stimulate your energy level, appetite or digestion.
Copperhead BLACK BATCH
This gin is enriched with black tea and elderberry: two ingredients known for their medicinal properties.
Copperhead THE GIBSON EDITION
This savoury variant of Copperhead Original was developed in collaboration with Marian Beke. A "pickled" gin that has become a unique distillate thanks to the addition of fourteen different botanicals such as cinnamon, mustard seed, dill, pepper, bay leaf and, of course, pickles. It is finished with a touch of eight-year-old genever to complete the complex taste: a genuine innovation with a nod to the past, made by and for cocktail experts. The first Savoury Gin is born!
Copperhead NON-ALCOHOLIC
This non-alcoholic "Eau de vie", a fermented and distilled water-based botanical infusion, is a true innovation. In addition to the maseration of the classic Copperhead botanicals, the Alchemist's cordial consisting of lactic and tartaric acids, sea salt and chicory root fibers provides an extra dimension. The whole mixture is distilled in copper pot/column stills and with the addition of a hint of malt wine the taste becomes complete. Copperhead Non-Alcoholic fits in perfectly with today's healthy food trend and is low in calories with only 4 kcal per serve. A perfect match with Fever-Tree Elderflower or in cocktails.
Visit website