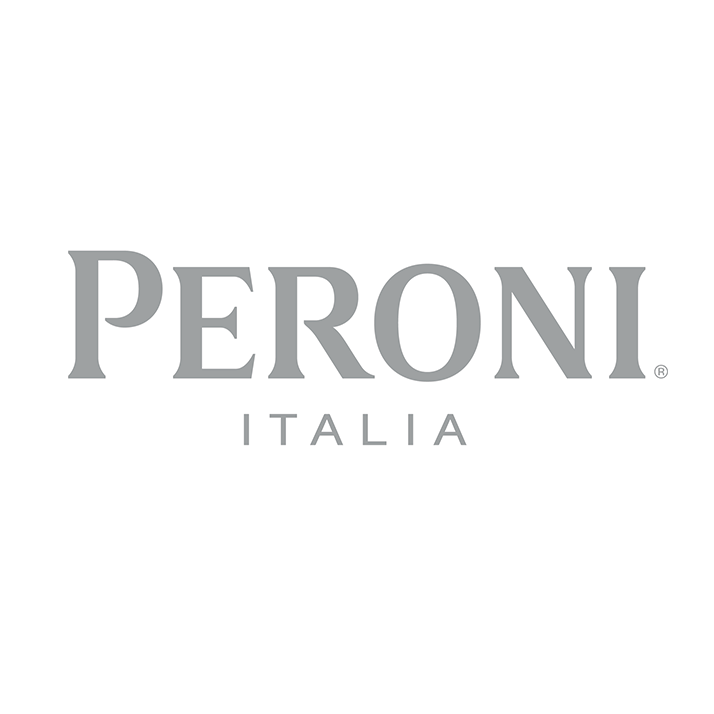 Peroni
ITALIAN STYLE IN A BOTTLE
Peroni Nastro Azzurro is an Italian icon since 1963, the ultimate Italian premium beer in the world.
Peroni Nastro Azzurro
Reflects the tradition of Italian craftsmanship, passion and flair. It is a lightly sparkling beer that is brewed in Italy from spring barley, corn and a blend of various hop varieties. With its refreshing taste and indisputable hint of Italian style Peroni Nastro Azzurro goes perfectly with Italian dishes or can be enjoyed as an 'Aperitivo' among friends. Salute!
250 ml, 330 ml & barrel (19,5L & 30L) - 5,1% alc.
Peroni Libera
No alcohol, but style.
A crispy and refreshing taste experience, with a rich and intense aroma and notes of citrus and hops with a fruity aftertaste.
330 ml - Only 73 kcal per bottle - 0.0% alc.
Peroni Chill Lemon
The quenching power of lemon juice and the round and balanced taste of Peroni perfectly comes together in this Radler. Brewed with an Italian touch, by adding carefully selected ingredients like 100% Italian malts and lemons, delivers a crisp and refreshing beer with a delicate taste of freshly cut lemons.
330 ml - 2.0% alc.


Visit website