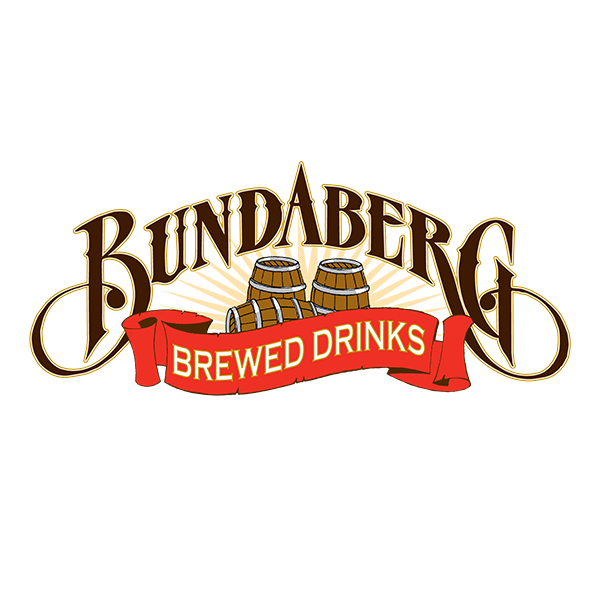 Bundaberg
BREWED TO TASTE BETTER
No. 1 Ginger Beer, brewed since 1968 by a traditional Australian family business, located in the village of Bundaberg. Only the best ginger from local farms is used for this refreshing soft drink. The traditional brewing process takes 3 days. This ensures that the natural taste of ginger is optimally released while drinking. Bundaberg contains no artificial colours or flavourings.

Now also available in two brewed fruit flavours: Traditional Lemonade and Blood Orange.
The Traditional Lemonade is brewed with real Aussie Eureka lemons which provides the tangy taste of yesteryear. Sun-ripened blood oranges are used to brew the Bundaberg Blood Orange. This gives you a powerful colour and a delicious flavour of sweetness and citrus.
Visit website